Been looking around for shower curtains for a client who is willing to bring a sense of humor into her bath.  Here's a few of the funnest (yes, it's a word!) that I found.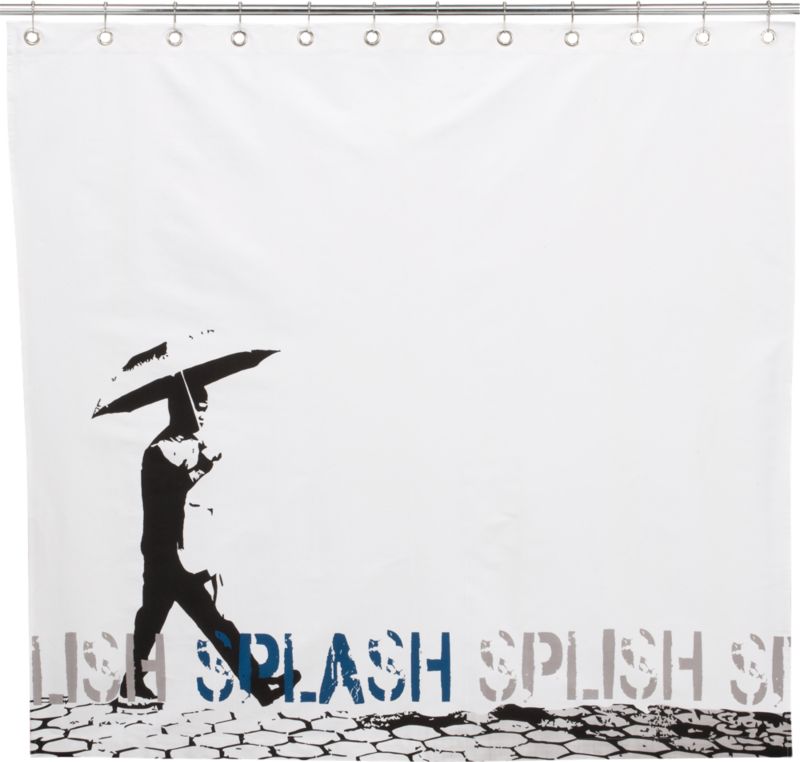 Splish splash shower curtain, $39 at cb2.

Love my Gene Kelly.  Singin in the Rain shower curtain, $15 at Amazon.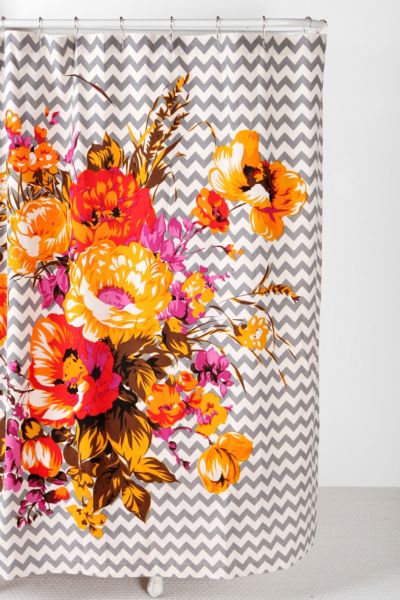 Exploded flowers over chevron, $44 at Urban Outfitters.

The Going Swimmingly shower curtain has ladies in retro swim caps and suits.  $30 at Utilities.

A play on the UK slogan.  $49 at Cafe Press.

Yellow submarine shower curtain, $32 at Linens n Things.

Dwell Studio fabric shower curtains in loads of patterns available from Maison Boutique's etsy shop.
 Talk about the elephant in the room.  Thomas Paul curtain, available at 2modern.

Pen drawing of a street scene, $69 from Marimekko at Crate & Barrel.

Banksy on my shower curtain?  Yes, please.  $49 at cafe press.

How to over-intellectualize your bath: David Eggers shower curtain, $65 at The Thing.
And here are some fun shower curtains for kids' bathrooms:
 The Cat in the Hat takes the tub.  $47 at Pottery Barn Kids.

Totally awesome dinosaur shower curtain, $39 at Overstock.

Unicorns and peonies, $66 at Dwell.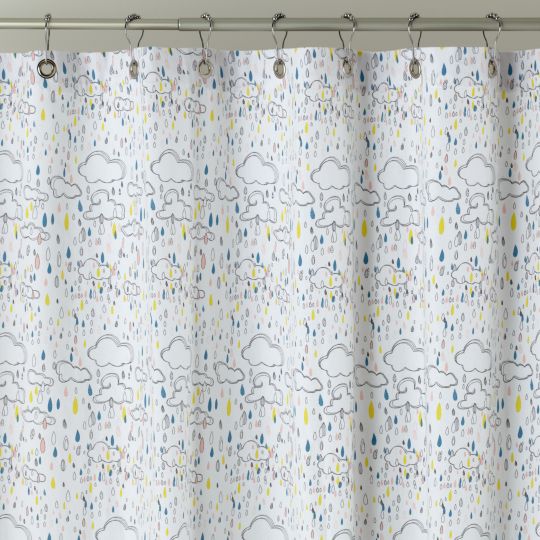 Rain, rain, go away shower curtain from Land of Nod.

Custom shower curtains available on the House of Henderson etsy shop.
Any other nominations for most fun shower curtain?  Comment away.
xoxo
Susie